NEWS : whats been happening in my world?
June 23rd 2020 - The Covid 19 global pandemic has had our office of scientists working remotely for the past 3 months and will continue to do so for an indefinite period. Productivity is increased with the extra hours in the day that were previously used in traveling to and from work and I have completed new papers: on how human disturbance affects ducks and duck use of tidal marshes. 
Work is beginning on the next 2 papers: one on habitat use of all waterfowl of the Pacific Flyway between Mexico and Alaska and the USSR and the second paper on use of sanctuaries by disturbed waterfowl. Love the reduced office distractions of working remotely!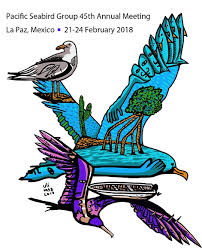 Feb 2018 - The annual Pacific Seabird Group meeting in La Paz, Baja del Sur, Mexico was an excellent event with many seabird biologists from the western hemisphere.
I presented my work on the oceanography and environmental influences at distant foraging locations of GBR wedge-tailed shearwaters.
Next meeting - Kauai 2019; see you all then!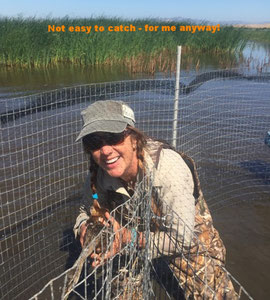 July 2017 - Suisun Marsh, east of San Francisco, and part of the SF Bay Estuary is the largest remaining marsh in continental US. A managed ecosystem with millions of ducks visiting or living and breeding here. Many species of waterfowl make up the community.
Our funding provides for many projects including electronic tracking to determine movement patterns, nesting habits, mercury levels and mesopredator action.
Great working with the USGS and plenty of private funding!

Sep 2016 - EMPLOYMENT! I'm headed to the US on the most excellent E3 specialty professional working visa to work for San Jose State University Research Foundation as a contract Post-doc wildlife biologist with the US Geological Survey in northern California. Will be working on a very large waterfowl tracking project of species in the Suisun Marsh east of San Francisco. Super excited to be doing bird movement, migration, foraging ecology and habitat conservation.
 April 3rd 2016 - The 3 part  "Great Barrier Reef" TV documentary will be airing 10th, 17th and 24th April, 2016 on ABC TV in Australia.
 Feb 17th 2016 - After a very lengthy wait for the examiners to return comments my PhD is successfully defended and complete! Degree to be conferred on 7th April 2016.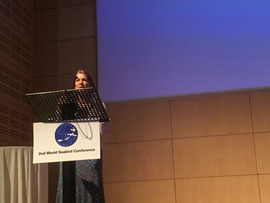 Dec 2015 - We had enormous success with the Early Career Science (ECS) committee at the World Seabird Conference. 1/3 of attendees were ECS or students, most of whom attended at least one of our conference events. Connections made, fun had and enormously beneficial conversations for the advancement of seabird conservation.
Jun 2015 - Plans and preparations for the World Seabird Conference are coming along. My Early Career Scientist Committee has organised some fantastic events both before and during the conference.
29 Apr 2015 - PhD Thesis is SUBMITTED! Now the 2-3 months wait for it's examination...

In the meantime I'm moving to Sydney for some work.

11th Nov 2014 - great presentation of my research to the members of Birds QLD a wonderful and generous group that has funded my research throughout my PhD.

9 Nov 2014 - Just got back from working with Sir David Attenborough on Heron Island! Watch this space in late 2015....and your TV screens for something new and brilliant from the great man.

22 May 2014 - Hauraki Gulf and New Zealand here I come! A winter writing and helping with fascinating studies being conducted on Grey-faced petrels on Tawharanui Peninsula with Megan Friesen and  Bethels Beach with Graeme Taylor.
24 Feb 2014 - Im on my first trip to New Caledonia and it is all about tracking Wedge-tailed shearwaters locally and over the winter migration....next update November when they return to the colony...
Jul 2013 - Im now officially the chair of the Early Career Scientists committee for the World Seabird union conference to be held sometime late 2015 in Cape Town. Brilliant! ECS are one of the main focuses for this conference!