Public presentation Birds Queensland - Nov 2014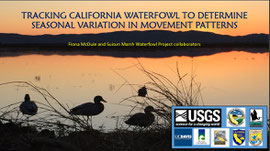 As a funding grantee, I presented a 40 minute speech to Birds Queensland members at an annual meeting in Brisbane recently. I presented a broad sketch of all my PhD results to date for which I have received generous grants from Birds Queensland and without which my research would not have succeeded as it has. I am extremely grateful and it was a pleasure to inform the members the benefit gained from their generosity and promote further fundraising for future research.

Heron Island Research Station student lectures and field programs - 2010-2014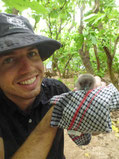 During the conduct of my research on Heron Island I have frequently presented talks to and escorted into the field, domestic and international school and university students studying tropical or coral reef ecology on course at the Heron Island Research Station.
TV documentaries
BBC - David Attenborough's Great Barrier Reef - 2014-2016
I was engaged as scientific consultant and seabird expert to work directly with Sir David Attenborough on the BBC documentary providing advice and information re. island bird populations and filming locations. My advisory role was ongoing through final production.
I provided my data and an interview for the interactive public website
ABC National Environment News - Jun 2010
I was interviewed for the national environmental news program discussing my research regarding climate change impacts to seabirds of the Great Barrier Reef.
Please go to the Media link for details on popular print media articles and TV presentations...