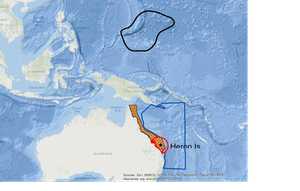 Great Barrier Reef breeding shearwaters forage at three spatial and temporal scales.
During the non-breeding period, they migrate to a foraging ground in the tropical northern hemisphere.
When breeding, their dual-foraging pattern takes them on long-trips to distant locations throughout the Coral Sea for self-provisioning, while they remain near the colony to obtain food for chick-provisioning.